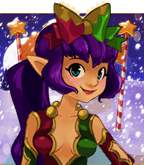 The Queen's Guard is at his post to take his tour of duty. He will neither eat nor sleep, neither drink nor stand easy, neither sit nor lay down. He's in constant vigilance while serving her royal Highness.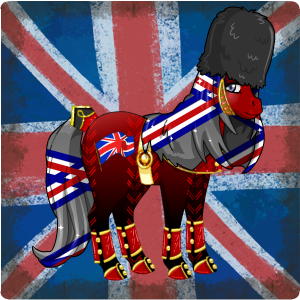 Just like the Queen's Guard we were there to keep an eye on this place for years. Just like him we did our duty - and just like him we had some strict rules to obey. We know we were unable to do much during the last years to keep you hooked on the game. We dearly wished we could do more 'cause we love Poneyvallée as much as you do and we still hope that things will change in future.

The set "Royal Guard" is the last we can release in 2016. There are no more sets in stock at the moment and to be honest: we don't know when there will be new ones. We want to make things clear. We know we're no "officials", not even admins. But we're the only voice you'll hear since there will be no official statement given by Feerik (which is nothing new to most of you).

So we - the team of moderators - wish you a happy and wonderful Christmas season. We'll hopefully see you again in 2017. Helping us to keep the forum alive is like helping to keep the game itself alive. Don't forget the good times we had and the friends we made. We thank you - all of you - for keeping up with us to show that Poneyvallée still has potential.

Best wishes for all of you,
The mod-team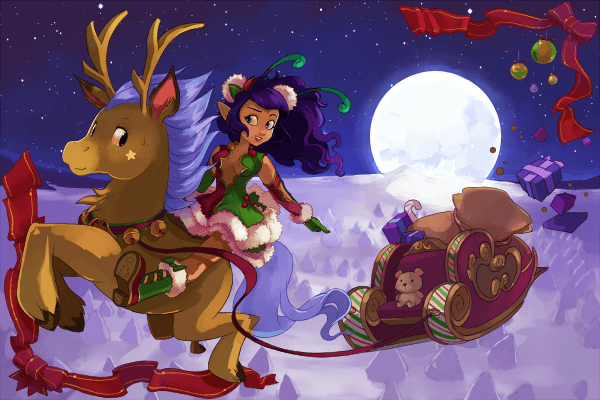 ---
"Wir agieren im Dunklen, um dem Licht zu dienen."
Poneyvallée-Wiki
"Im Alter reift auch die Fantasie. Aus dem surrealen Kinder-Märchenland wird ein buntes Reich voller Sehnsüchte." ~ M.S.K. Utz